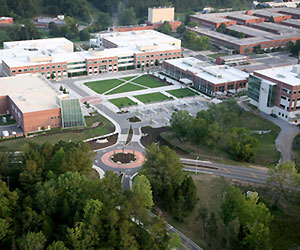 Oak Ridge National Laboratory
Oak Ridge National Laboratory (ORNL) is a multiprogram science and technology national laboratory managed for the United States Department of Energy by UT-Battelle. ORNL is the DOE's largest & most diverse science and energy laboratory. Scientists and engineers at ORNL conduct basic and applied research and development to create scientific knowledge and technological solutions that build the nation's expertise in key areas of science; increase the availability of clean, abundant energy; restore and protect the environment; and contribute to national security.
Heritage Center's proximity to the Oak Ridge National Laboratory (ORNL) and its extensive research capabilities and "User Facilities" provide unique opportunities for companies whose success is predicated on remaining on the cutting edge of rapidly evolving technology. Several of Heritage's premier corporate residents, including Pall Corporation and Infrared Technologies Inc. are licensees and beneficiaries of National Laboratory-developed advanced materials technology.
The Oak Ridge National Laboratory, the Spallation Neutron Source, the National Transportation Research Center, and The University of Tennessee's Center of Excellence in Engineering together represent some of the world's best scientists and engineers who, along with world-class advanced research facilities, are on the R&D frontier in the fields of advanced materials, biofuels, alternative energy, and OakRidge computational science.